Rackspace started back in 1998. Web hosting was pretty uncommon and obscure back then, and web hosting in the cloud was considered practically science-fiction. However, three visionary students at Trinity University believed that there was room for change. Fast-forward to 2016 and the now 300,000-client company takes the name of big business to a whole new level. With bases of operations in up to 120 countries, and more than $1.9 billion revenue per year, Rackspace clearly has gone a long way from three students in a dorm room.
Simply put: Rackspace basically run the internet. According to official numbers on their website, 69 of the companies that make up the Fortune 100 have their websites hosted online by Rackspace. They even say that 62% of Super Bowl companies also are hosted online by them. Yet, what's so impressive about their managed cloud? With good performance, good reviews, and good customer support, Rackspace deems itself the first managed cloud company. If you would like to go to Rackspace for your dedicated web hosting, cloud hosting or email hosting, check out our Rackspace hosting review first to learn more about their services.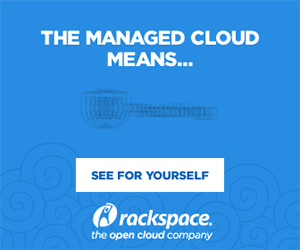 Rackspace Overview
Rackspace provides two major services: dedicated hosting and cloud hosting. Each of these two has several different options associated with it.
Rackspace Dedicated Hosting provides dedicated servers to manage workloads, VMware environments that can be managed by experts, dedicated databases so that your company has everything it needs online, storage services, and networking. For the latter service, Rackspace can provide support in installing your network.
Rackspace Cloud offers customers four types of cloud management services: public, private, hybrid, and multi-cloud. Each of these has its perks and its downsides. However, what we can guarantee is that Rackspace know what they're doing and they know how to handle their cloud management.
Apart from these main offers of Rackspace, they also provide ecommerce systems, email hosting services, web apps, mobile apps, managed security systems, and a few other awesome services.
Pricing Information
| | | | | |
| --- | --- | --- | --- | --- |
| Price | Disk Space and Type | Bandwidth | Websites | Hosting Type |
| $150 per month | 50GB, cloud storage | 500GB | Unlimited | Cloud Web Hosting |
Rackspace offer an upgrade to their web hosting plan depending on each and every customer's needs. Therefore, there is a fixed price for each and every one of the upgrades available. If customers need more cloud storage for their website, they'll have to add $2 per gigabyte to the subscription price. Bandwidth-wise, users will have to add 18 cents for every extra GB that they need.
The basic Rackspace cloud web hosting plan includes 10,000 compute cycles. For each extra cycle, you will have to pay 2 cents. MSSQL will cost a user 5$ per 100MB while every domain registration comes in at 10$ per year.
Security and Risk
The best way for users to secure their cloud web hosting, their Rackspace webmail, and the dedicated Rackspace hosting servers is through adding private SSL capabilities to their account. This will cost an extra $20 per month, but for those who have extra sensitive information stored in said cloud, it's well worth the money.
Usability & User Friendliness
When it comes to the way in which users control everything, Rackspace provides several control panels that are customized, customizable, user-friendly, and very intuitive.
For their managed cloud, the Rackspace Cloud Control panel allows users to spin their cloud servers, manage databases in the cloud, check the server status, the database status, and transfer data between their computers and the cloud. Uploading, downloading, managing the DNS settings, loading balance, creating backups and managing them is pretty simple and intuitive.
Customer Support and Additional Information
Rackspace Hosting provide 24/7 support for all of their clients. This support can be granted through either of the options below:
Rackspace Overall Service Rating:
What we like: Rackspace Hosting provides some of the most secure web hosting services. We love the fact that they can handle spikes in traffic, and the load time of our website once it was up. Rackspace Hosting is the go-to solution for those that have content-rich websites.
What we don't like: As a cloud website storing service, security-wise it may not be your best option. Many customers also complain about the lack of service and stability for their email hosting service of Rackspace Hosting.
Rating:
Web Hosting Package: 5/5
Security and Risk: 3/5
Usability & User Friendliness: 4/5
Pricing: 4/5
Customer Support: 3/5
Rackspace Hosting Alternatives
There are several alternatives to Rackspace Hosting depending on each and every customer's specific needs. For web storage, we recommend trying InMotion Hosting, Hostgator, 1and1, or IX Web. To access full reviews of these services, simply click their names.


For cloud storage that comes close to the quality of Rackspace cloud hosting, we recommend the Google Cloud, Microsoft Azure (which is basically still Rackspace since they use their servers), or Amazon Web Services
Rackspace Hosting Reviews and Complaints
Rackspace reviews that are available online are mixed. Generally, users tend to review several of their hosting services, not really managing to paint a clear picture of the company as a whole. Here are some of the most important customer Rackspace reviews we've found:
Robert Johnstone says:
I have had a Rackspace server for two months now and they have been amazing! Their technical support is unparalleled and light years ahead of any other hosting company I've used (thank god). I have yet to come across an instance where they have NOT been able to help me, to be quite frank. They always answer the phone, and if you don't want a ticket they will find someone to walk through the solution with you. You couldn't ask for more!
Chris McCarthy wholly disagrees:
DO NOT TRUST THIS SERVICE! I subscribed to back up my computer. Even after doing so manually, it didn't happen. Their support staff was CLUELESS about how their product works. After an hour-long phone call, no resolution. Can not be more thankful that I backed up with a USB drive, just in case. I would have lost EVERYTHING. Unsubscribed.
Chase Bowers also compliments the company:
We've used Rackspace for over 5 years at our Web Development agency. We're using a Dedicated Server. Rackspace has great support, always answers the phone and provides great hosting.
As you can see, these Rackspace reviews are very different in tone. We can only assume that each of these customers of Rackspace have had equally different expectations from the company.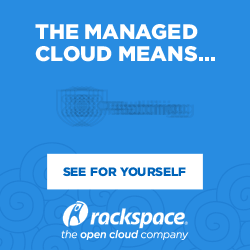 Verdict
Rackspace seems to be a very professional company. In this Rackspace hosting review, we tend to favor them since even Microsoft chooses to use their services and that says a lot. Have you had any experience with this web hosting provider? How did it go? Leave us a message, maybe a brief Rackspace review, and you'll be helping others who access this website get the gist of what this company represents.